Welcome to WordPress. This is your first post. Edit or delete it, then start blogging!
April 12 11am-12pm Tick & Lyme Disease Prevention with Elizabeth Herlihy & Shana Phelan from Saratoga County Public Health Services. Space is limited please call to reserve a spot.
April 15 7pm-8pm History Night @ Corinth Free Library with Rachel Clothier of the Corinth Museum.
April 29 7pm-8:30pm Science night @ Corinth Free Library Come try out our STEAM activities.
April 13, 20, 27 10:30am Story time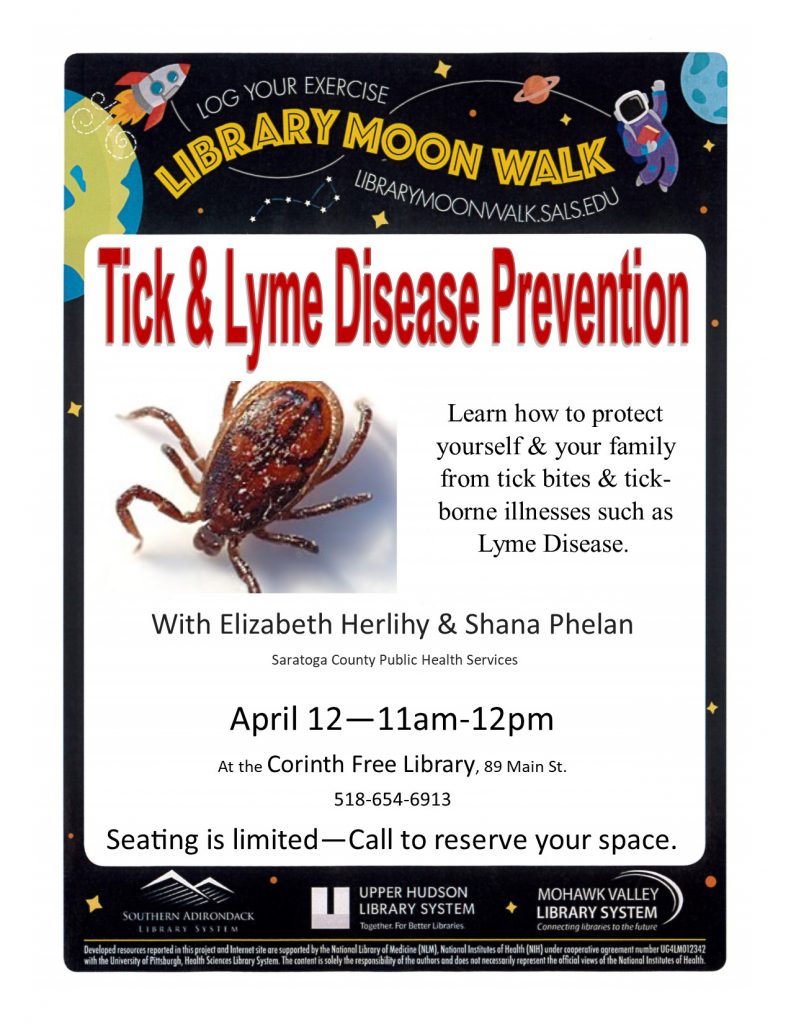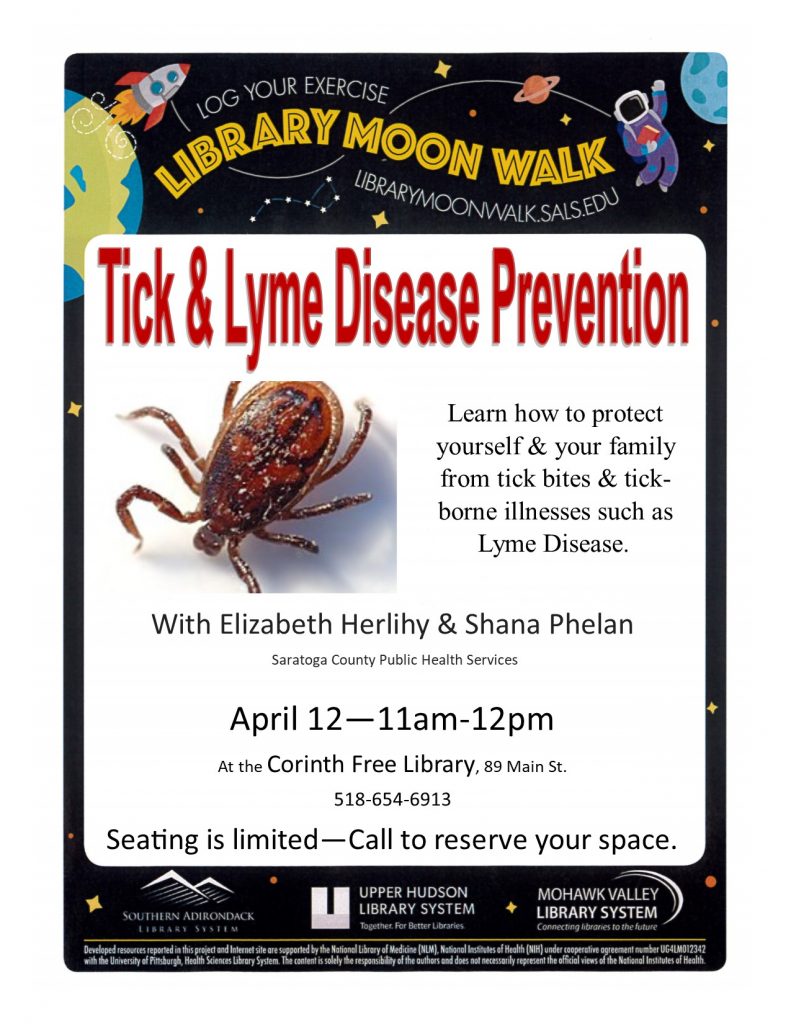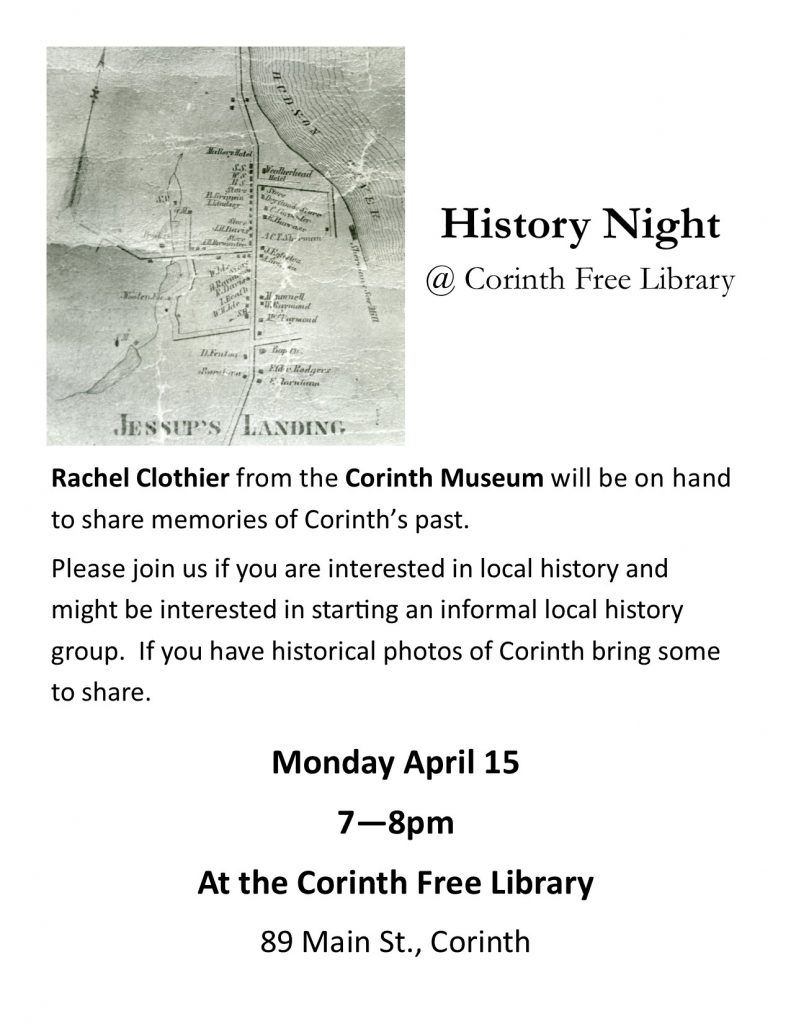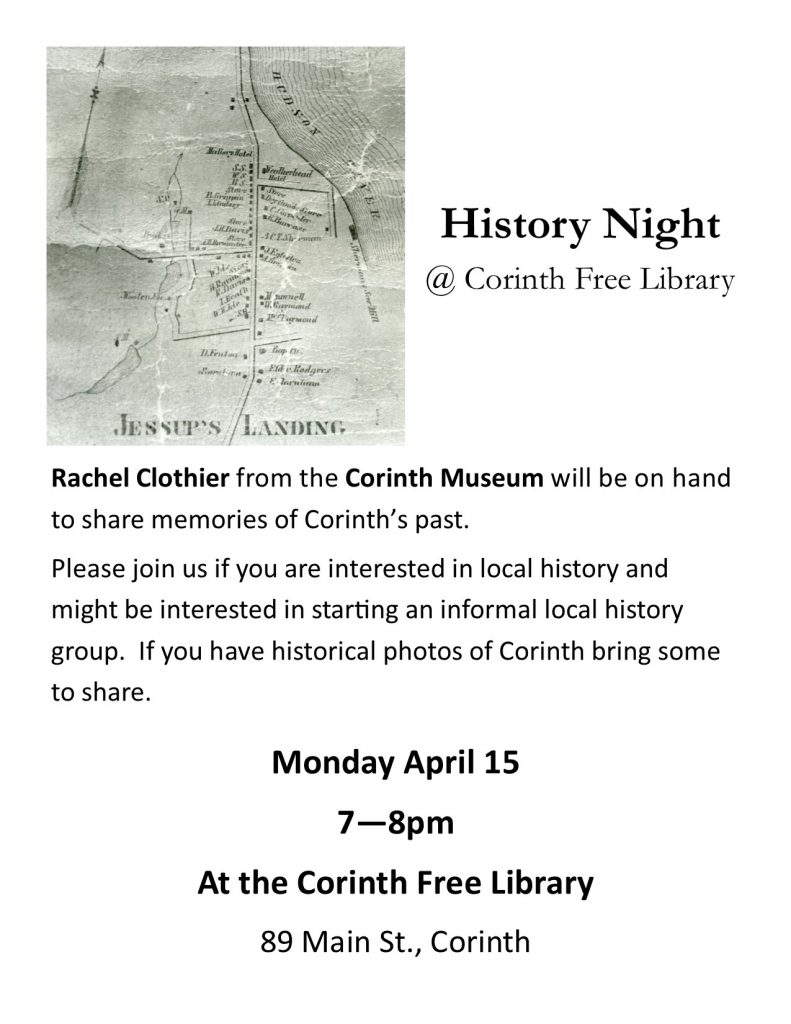 The library is closed on Monday for Presidents' Day, but we are open for regular hours the rest of the week. There is a puzzle that people can work on.
Board Games is Thursday from 2:30-4.
Story time is Saturday at 10:30.
The children's room is full of books, movies, and toys for use anytime we are open. You can always ask us to bring out a game or puzzle for your use.