Our Hometown Holidays Children's Book Giveaway is Saturday December 3 from 12-3.
The Library Board will have a budget workshop on Monday December 5 at 7pm.
Our December Take-and-Make Craft Kit is a fun dinosaur. These will be available starting Monday December 5 until supplies run out.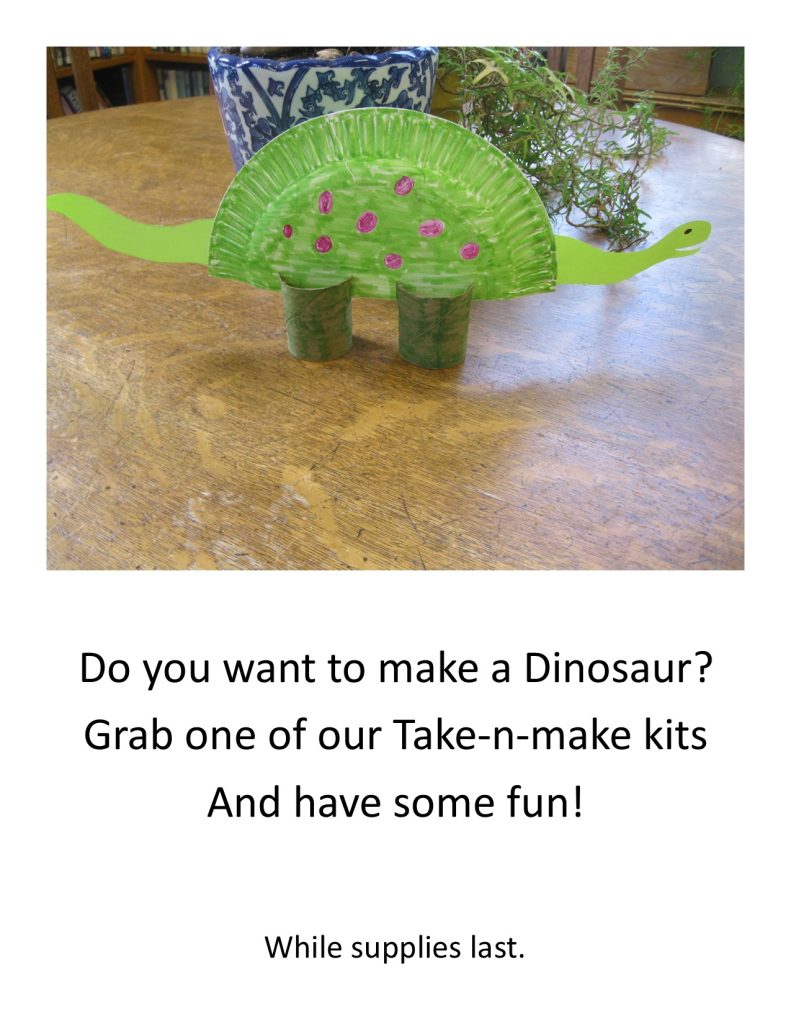 Holiday closing schedule: Closed Saturday December 24 & Monday December 26 for Christmas. Closed Saturday December 31 & Monday January 2 for New Years.